"All the world's a stage" - William Shakespeare
Fine Arts
Got a craft or technique you want to teach? Art in Markham is anything but ordinary. Whether it's teaching basic art fundamentals, pottery, or other traditional crafts, Markham has talented learners from all walks of life.
Notable Studios
The Markham Guild of Village Crafts was founded in the spring of 1971, as an organization to encourage the preservation of traditional crafts while embracing new methods and techniques.

Creative Genius Academy is an award-winning art school founded by a recipient of our Markham Starter Company Plus grant program. They have since expanded to 3 locations in Markham and deliver lessons both in-person and online for all ages, workshops, and corporate design services.
Glasstronomy Studios is a women-led partnership that aim to share art glass with enthusiasts through education programs, workshops, and finished work while building a welcoming community for everyone to try something new.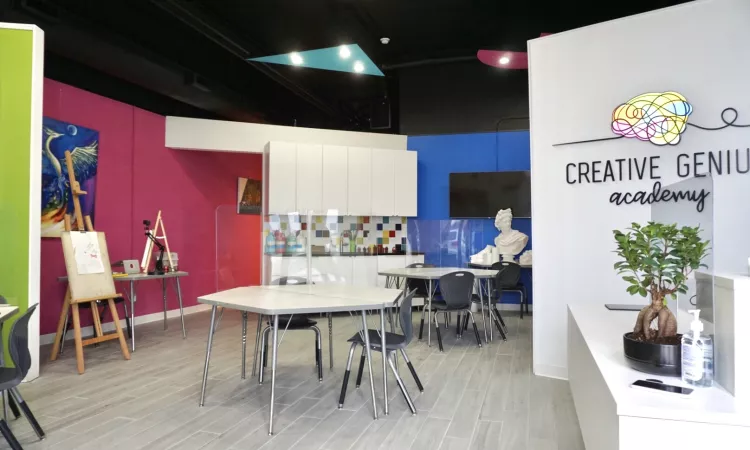 Dance
In Markham, you don't need permission to dance! With such a diverse population, Markham is always to hungry to see all sorts of dance styles whether it's K-pop, Bollywood, Ballroom, Hip Hop, or Ballet. So get ready to bust a move because we'll help drop the beat.
Notable Studios
VYbE Dance Company's street style savvy and unique choreography has made them widely known and well respected within the dance industry. VYbE dancers can be seen appearing in numerous events, concerts, TV programs, and commercials both locally, and internationally.
A.B. Dance has been a staple in the Markham dance scene for over 30 years and is one of the most fastest-growing and successful studios in the city. Students have gone on to pursue dance as a professional career and have appeared on Canada's TV show "So You Think You Can Dance Canada"
Chinese Collective Arts Association is a non-profit organization that promotes and educates the Chinese cultural arts through engagements and events, offering recreational and competitive classes in Chinese traditional and ethnic dance, wushu, kung fu, lion dance, and tai-chi.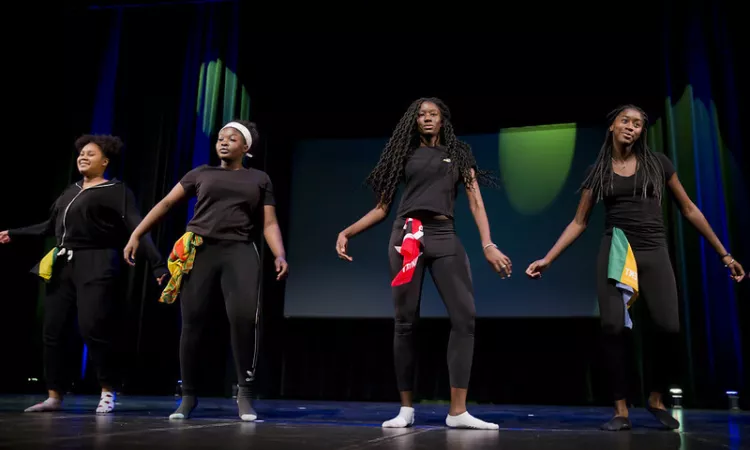 Music
Do you like to get in treble? With annual music festivals such as the Markham Village Music Festival, Music on Main, TD Markham Jazz Festival, and Jazzalicious as well as shows at our very own Flato Markham Theatre, there is never a shortage of music playing throughout the city. Whether it's launching your career, opening your own studio, or teaching, the stage is ready for you here in Markham.  
Notable Studios
Kindred Spirits Orchestra is a critically acclaimed auditioned-based civic orchestra founded in 2009 by music director Kristian Alexander. The orchestra performs regularly at the Flato Markham Theatre, the Richmond Hill Centre for the Performing Arts, and the CBC Glenn Gould Studio in Toronto
The Farm Rehearsal Studios offer fully equipped rehearsal studios, equipment rentals, and tech services. Their 12-week "Build a Band Program" allows people to live their dream of forming a band and performing live in venues across the GTA.
Thunder Dome Sounds is a recording studio founded in 1988 by Juno award-winning jazz artist Eddie Bullen. The studio has launched the careers of several Jazz, Smooth Jazz, and R&B artists and has worked with artists who have gone on to worldwide acclaim.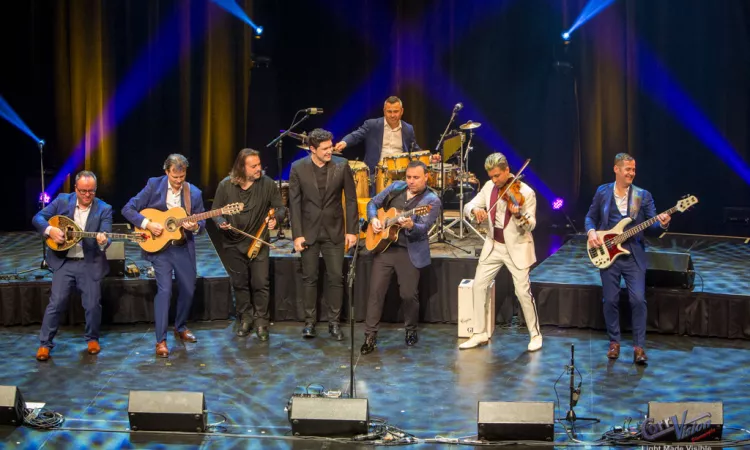 Independent Artists
Markham is home to a community of independent multidisciplinary artists that work with a variety of mediums. If you're looking to open your own studio or find like-minded artists, we want to hear your story and help you take your art to the next level.
Notable Artists

David Shia Melamed after having learned stained glass from his father developed his old hobby into a new life- creating unique techniques and creations in the world of Glass Art. His work can be found in Disney and art galleries across Canada.
Xiaojing Yan is a Chinese Canadian artist who aims to breathe new life into Chinese ideas and culture through her sculptures, installations, and public art.

Nava Messas-Waxman is a multidisciplinary artist and researcher working with performance, choreography, moving-image and multimedia installation.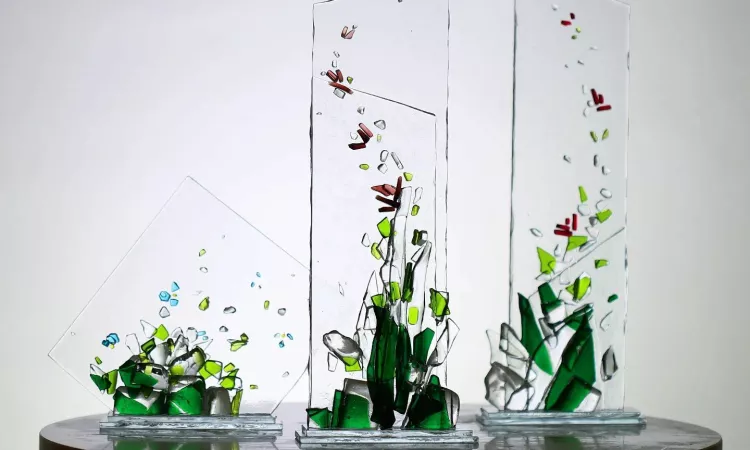 York University - School of Arts, Media, Performance and Design
York University Markham Campus will offer programs from the School of Arts, Media, Performance and Design (AMPD). For over 50 years, AMPD has led Canada in innovative artistic education, creation and research. Connecting cultural expression with evolving technologies, today we collaborate with future leaders who are ready to navigate a dynamic world to build more equitable and sustainable futures for themselves and their communities.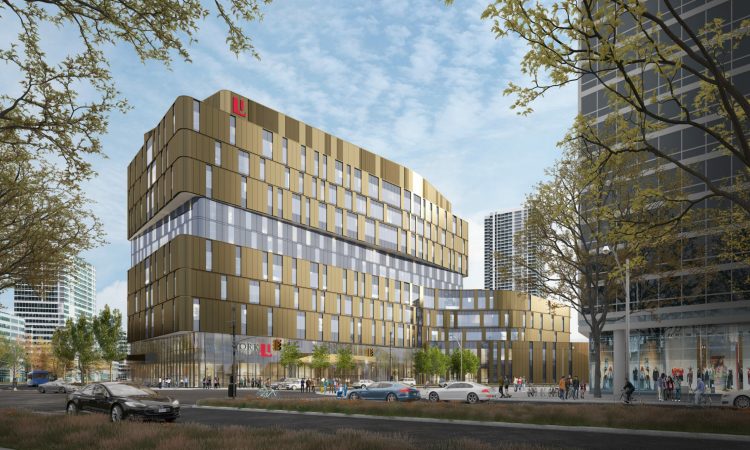 Venues and Organizations
It's no fun doing art alone. Fortunately, you don't need to! Explore the venues, organizations, and resources in Markham dedicated to the arts.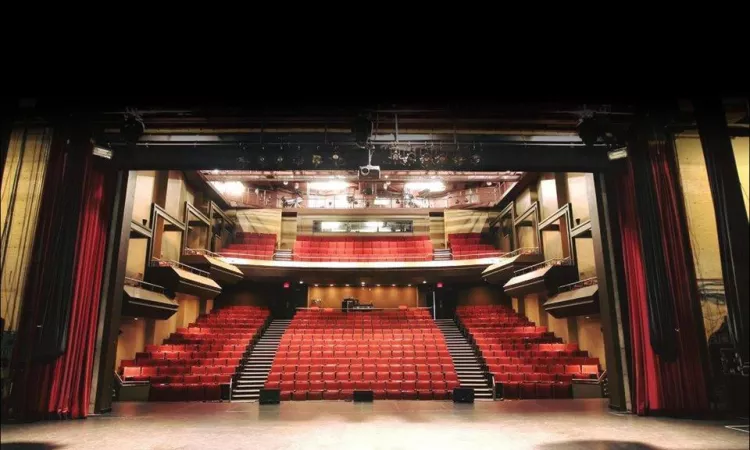 Get in touch
Markham Civic Centre
101 Town Centre Boulevard
Markham, Ontario, L3R 9W3
Monday to Friday, 8 AM to 5 PM
(excluding statutory holidays)