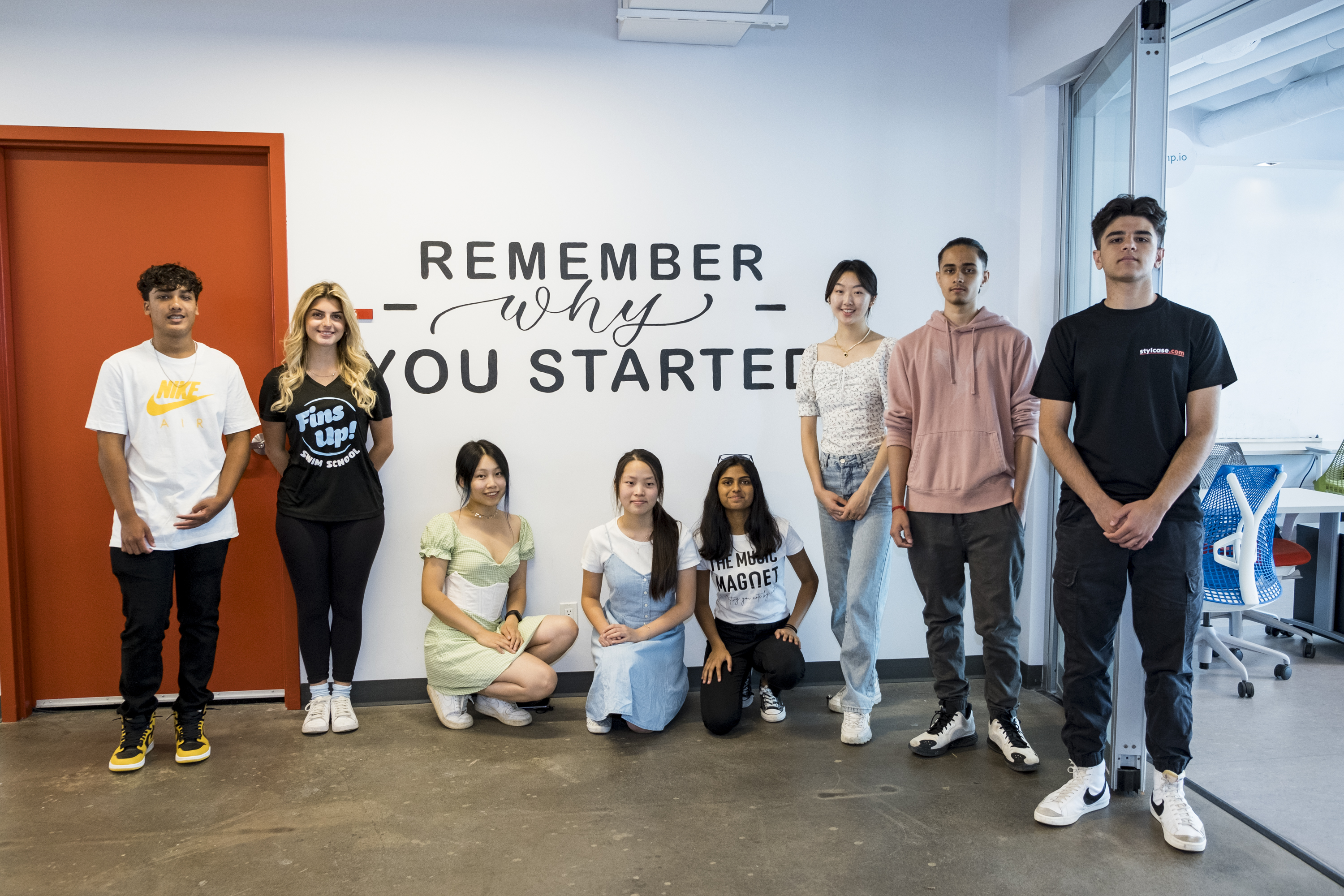 Ali was a grade 10 Markham student attending Pierre Elliot Trudeau High School who has a passion for entrepreneurship having run two businesses before. Ali's business Styl focuses on offering customers both customizable and unique phone cases at an affordable price. Order a case at https://stylcase.com/
Ariana was a grade 10 Markham student attending Father Michael McGivney Catholic Academy. Her company, Apt Admin Assist offers business owners administrative and officer services, helping with tasks such as data entry, monitoring email inboxes, phone calls, filing and organizing, and much more. See how you can get help with you admin needs here: https://www.facebook.com/profile.php?id=100082983109386
Aricia was a grade 10 Markham student attending St. Robert Catholic High School. Her company, Green Tea Press makes convenient, affordable, eco-friendly notebooks made from recycled paper, cartridge-free ink, and cellulose that features unique designs such as fun facts and memes. Find out how you can get one here: https://www.instagram.com/greenteapress/
Cheryl was a grade 12 Markham student attending Unionville High School. Her company, Cheri Jewels, sells customizable jewelry pieces that combine style, elegance, and comfort to be personalized for any occasion. Products include rings, necklaces, bracelets, earrings, and ear cuffs.
Jessica was a Markham resident completing her second year of Doctor of Veterinary Medicine at the University of Guelph. Through her company, omochu.studios, Jessica repurposes old yarn and textile material from thrift stores to create handmade crochet items such as flowers, bouquets, and rugs. Her products can be found at local art markets as part of the company's commitment to the environment.

Lily was a grade 12 Markham student attending Markham District High School. She offers affordable backyard swimming lessons with her company Fins Up! Backyard Swim School. Book a lesson at https://m.facebook.com/FinsUpSwimming/
Rayhan was a grade 10 Markham student attending St. Augustine Catholic Secondary School. Though his company, AA-Fitness, he seeks to provide accessible and affordable athletic equipment for those looking to get into fitness or a healthy lifestyle.
Ritik was a grade 11 Markham student attending Middlefield Collegiate Institute. Ritik's business, Quick Fix Lawn Care, offers lawn maintenance and landscaping services to those in his neighbourhood. His services include lawn mowing, mulching, raking, and general cleaning up.
Thivya was a grade 9 Markham student attending Father Michael McGivney Catholic Academy. Having won a business competition in the past with a business idea, The Music Magnet is a company that will strive to provide affordable online music lessons taught by high school students across the summer.